Welcome To The Gurley Chef
The Gurley Chef (TGC) is of course a play on my name, Iman Gurley. I graduated from the Art Institute of Atlanta in 2004 and began my career as a personal chef for philanthropists and celebrities throughout the greater Atlanta area. My experience also includes serving as the Culinary Expert for Williams Sonoma where I taught cooking classes, developed recipes and curated everything needed to enhance a foodie's repertoire across the southeast region of the U.S.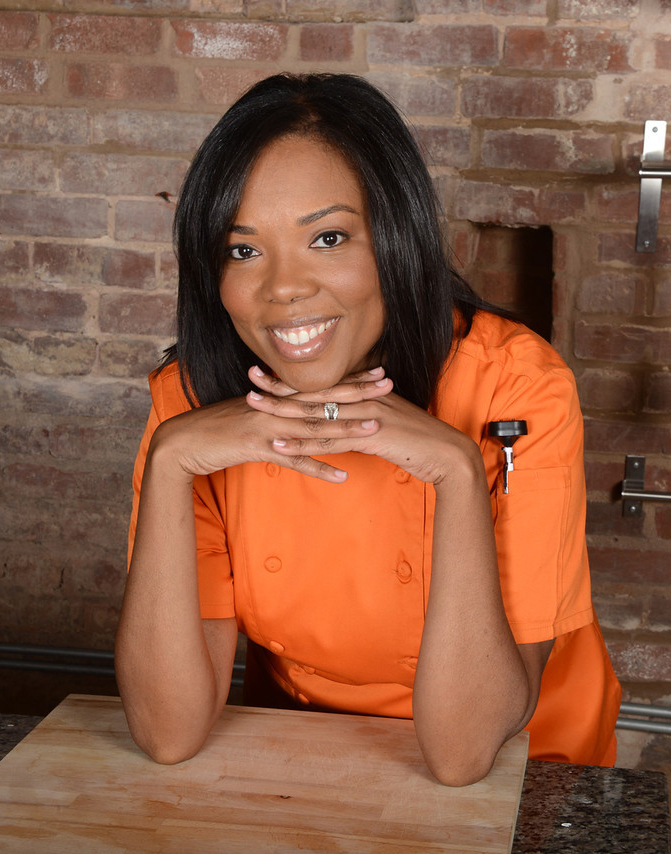 Good Food + Good People = Great Memories
The Gurley Chef provides amazing dining experiences featuring delectable meals prepared with passion and served with care.  Our clients find that fine dining has never been so personal as Chef Gurley works from a menu customized by you for your family and friends.  In the spirit of remaining fiercely loyal to local [artisans and farmers], Chef Gurley
utilizes fresh, seasonal ingredients, to create an appetizing meal with only quality ingredients. 
The Gurley Chef services clients in the Atlanta, Georgia metropolitan area.

Boutique Catering
Specializes in small events, less than 20 people providing the opportunity to craft plated, multi-course, progressive dinners or even custom cocktail parties. We are affordable, innovative and keeping up with modern trends, while maintaining exceptional service. We are ready to plan your next intimate gathering whether it be baby or bridal showers, birthday celebrations, office luncheon or a grazing station for your guest.
In Home Personal Chef
Each week I will design a custom menu to your specific needs, preferences and desires, place your order via an online delivery service, submit the order for your review and payment. Groceries will be delivered in advance for convenience. On the day of your agreed upon scheduled service-date, I will prepare your meals fresh in your kitchen. Each meal is prepared from scratch to your personal specifications. Your meals will be neatly properly packaged based on food safety requirements. I will clean your kitchen as I found it, and your freshly prepared, high-quality, custom meals will be available to eat at your convenience! vegan? gluten free? keto? lots of allergies? no problem! we can accommodate any dietary needs.
Convenient Meal Prep
We offer fresh meal delivery services that's ready-to-eat and doesn't require any cooking. Chef Gurley's prepared meals are already made for you and can be delivered fresh to your door to be eaten on the spot or stored in your fridge or freezer and warmed up for later. They're perfect for those who don't want to think about what's for dinner, are short on time and want to eat something healthier than what's available on UberEats, DoorDash or GrubHub. A weekly menu of options will be sent for your review and the ability to choose up to 4 to 5 meals for your pricing. We offer this service weekly with deliveries every Sunday.

"Iman was extremely professional. The food was excellent. It was so easy to communicate with her and she has been so responsive throughout the process. She exceeded our expectations. "
-Toni L., Alphretta, GA.

"Fabulous food & flawless service"
"
I just want to say that I would definitely book the Chef Gurley team again. Not only was it a memorable experience, but we were able to share an amazing meal with friends and family in our own home. We were beyond pleased with Iman and her service."
-Dominica F., Sandy Springs, GA.

"Another successful experience"
"I was blown away by the quality of the meal that Chef Gurley made and especially that it was made from scratch. She doesn't just bring food to your dinner party, she makes everything fresh on the spot. I'm talking total kitchen takeover and table service. Table service! In my own house! Mind. Blown."
-Brian H., Peachtree City, GA

"I FULLY recommend the services of The Gurley Chef. It was a wonderful experience and I can tell that Chef Iman loves what she does and has a team that shares her dedication to quality and creativity. Now I just need my wife to invite more people over for another dinner party. Never thought I'd say those words."
-Marcus M., Atlanta, GA